Smart Zip® is the only Zip Track System that is Designed and Manufactured in Singapore under the Smart Zip® Trademark.
Check out our YouTube Channel! For all of our past projects and portfoilo.
In the tropical weather climate of Singapore, we experience only rain and sunny weather in singapore.
There are plenty of choices, ideas to making good use of your balcony or roof spaces. Getting the right solution for your balcony takes a lot of research and a lot of work. You could use your balcony as a indoor sanctuary space, giving you a convertible outdoor experience within the boundary of your indoor home without having to leave your home to enjoy the outdoor view. 
The best outdoor balcony blinds solution available yet!
You could use your balcony for multiple purpose, multiple function spaces for your family and your friends or visitor. We have many existing homeowners whom had engaged us to convert their balcony into gym or exercising spaces, indoor private pub, dining place, work area, spaces for their pets, or even a play area for their children. Many homeowners have fully-ultizerised their balcony spaces with Smart Zip Track Blinds.
Smart Zip Track Blinds for balcony is a simple, customised and effective solution to keep out the rain away, without compromising your beautiful balcony scenery view. You may use the automated system to open or close the zip track blinds in response to changes in weather. This is to be done remotely and wirelessly from the remote control or your smartphone mobile app, so you will not need to get up from you relaxing couch or bed, even when it is raining outside! Just a touch of a button and you may control the zip blinds with ease and convenience!
Make full use of your under-ulterized semi-outdoor balcony and maximize the space!
For any occasions or festive celebrations or party at your home, when you have a balcony at home, we can make use of our Singapore's tiny home spaces in singapore by extending the spaces to your balcony.
Fancy having a good, less or no rice, less carbohydrate mookata BBQ grilled meat meal at home without the oily, sticky smell of mookata BBQ linger in your home? Make use of your balcony space, close your balcony doors and enjoy having mookata by your balcony. Having a dining table and create a dining space at your balcony is the perfect solution, plus it gives you the privacy you need, when you needed it! 
Smart Zip Track Blinds for Balcony is the ideal solution in Singapore. They are made from high quality materials and can be built for different layout specifications and is 100% customisable. 
Built with materials catered for the ever-changing weather climate conditions of Singapore, designed for installation in low-rise building to high-rise building. To be able to withstand the moist Singapore's humidity, heavy rain, unbearable heat and UV Ray from the sun. Lastly, protection from strong wind when raining. Get additional protection from haze, flying insects and gives you more privacy in your balcony. Designed and Manufactured in Singapore under the SMART ZIP® Trademark.
100% CRAFTED FOR SINGAPORE WEATHER
Check How Our Smart Zip Track Blinds System Created
3 of our Best-Selling Automation

World renowned Motorised systems are designed in France to guarantee you optimal quality, performance and longevity.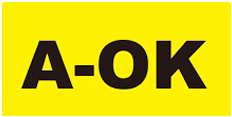 A-OK Motorised system are designed by German engineers under the highest quality standard.

DOOYA are Global Manufacturer of automation system from china. providing our industry with automation for different needs.
We boost our UNIQUE propriety system only available to Smart Zip Track Blinds Systems.
Automative Balancing System (ABS)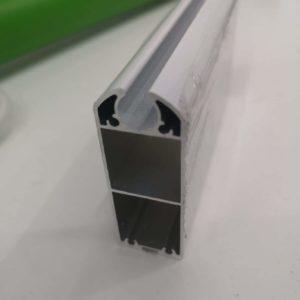 Dual Volume Bottom Bar (DVBB)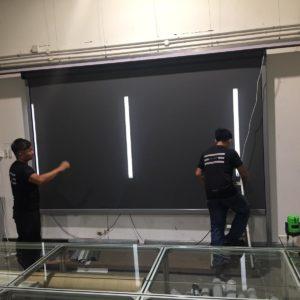 Factory Quality Test System
Benefits
We recalibrate to ensure a perfect fabric over products life
Option for motor retracts when an obstacle is detected to prevent product damaged
Dedicated lock modes for screens with manual or automatic locks, for simple effortless use
Screens with manual locks aren't compatible with sensors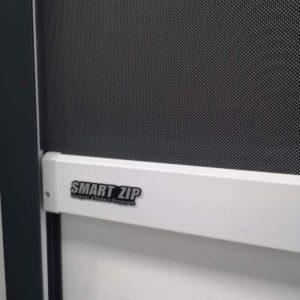 Automative Balancing System (ABS)
Our ABS (Auto Balancing System) is able to make sure each SMART ZIP blind panels able to resist strong high speed wind at a high floor in Singapore weather climate conditions.
Dual Volume Bottom Bar (DVBB)
A unique designs that consists of 2 pcs of heavy volume metal insert to make sure every single Smart Zip panel of fabric alignment is straight and has no crumbles at the side.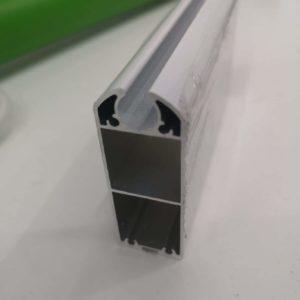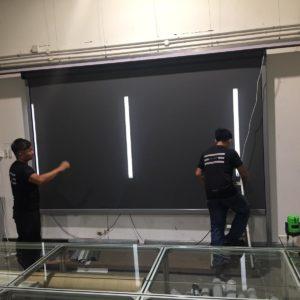 Factory Quality Test System FQTS (FQTS)
Is making sure each panel is quality tested before its being assigned out for installation.
Various type of rain/sun/wind sensor of choice so that even when you are away, your balcony/space is being kept dry and well. The most recommended weather sensor of choice is the rain sensor, it helps detect water molecules and be able to close the blind when the rain is detected.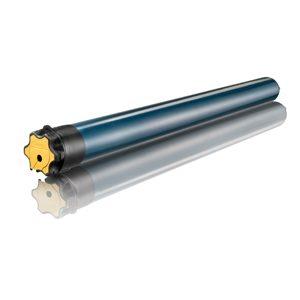 Smart Zip track blinds system carries smart motors with a option to add obstacle detection & Child Safety function with well known AOK, DOOYA & SOMFY brands.
Some of the
amazing
projects we done
Smart Zip Track at Condo Balcony
Protect your home balcony from the wetness of the rain, heat and UV rays of the sun, and mosquitos. Enclosed your balcony and has air-con retaining capabilities.
Roof-Top with Smart Zip Track + Trellis Roofing
Special roof-top gym for exercising! Installed Patio Roof and Zip Track System.
Smart Zip Track + Invisible Grille + Trellis Roofing
Made the top-floor balcony more versatile to switch from outdoor to indoor spaces. With invisible grille to protect from child or pets from jumping out of the balcony. And a beautiful Trellis roof.
HDB Executive Maisonette Smart Zip Track
Design ideas for HDB Executive Maisonette that helps keeps your house in simplicity. To have a privacy zip screens at balcony, so no one from outside can see your living room, plus no ugly window frames. Helps contain aircon within, open when you needed fresh air!
Trellis Roofing at a Penthouse
Penthouse roof-top installed with Trellis Roofing with Aluminum Composite Panel.
Smart Zip Track at a Corridor
Smart Zip Track installed at Yusof Ishak Mosque at their corridors.
With Smart Zip we convert your small space to a useful one with our good service in Blinds, Curtains, Invisible Grille and Awning Outdoor Shades/Roofing. Reach us through 8518 2234 | 6904 0889 | sales@smartzip.com.sg for more information or visit are location in 31 Woodlands Close #03-06 Woodlands Horizon, Singapore 737855